The following content contains mild zombie nudity.
The Dead: they walk, they return, they dawn. And now, they shimmy.
Last weekend the good folks at New York's D20 Burlesque presented "The Shimmying Dead," a nerdlesque tribute to the wonderfully bleak, downright horrifying zombie saga that is The Walking Dead. "It is a show about the stripping of our moral standards and our humanity in the face of society's collapse during a zombie outbreak," D20 producer Anja Keister said. "Why not include actual stripping as well?"And what a tribute it was. It drew on elements of the comics and the show alike, and was as sexy as the apocalypse is long.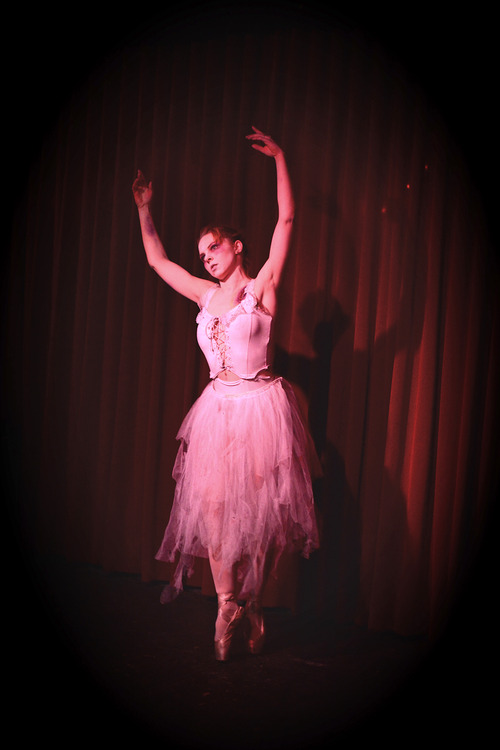 Aurora Black, the "Prima Ballerina of Burlesque," took the stage first, kicking off the apocalypse with a zombie act aptly set to Rob Zombie's "Living Dead Girl." She bounded around the stage moving through ballet positions I won't even pretend to know, but twirling with her arms curved in the air, she could have been skittering around a music box—a creepy, creepy music box. The juxtaposition of zombie and ballerina was dazzling, with Black gracefully standing on her toes as her arms hung clumsily, she managed to stimulate both the high-art and schlocky B-movie appreciation sections of my brain all at once.