For some of you, the idea of a zombie apocalypse keeps you up at night. It's the most terrifying thought that you can think about in your day and if it does happen, you have no idea how you're going to react. You're either going to be completely badass like Shane or Daryl or you'll pussy out like Carl or Father Gabriel, neither of which is good in the long run.
You're constantly thinking of ways that you could improve your current zombie plan and you always keep some tins stocked up in your cupboard, you know, just in case. One of the deal breakers with people that you have just met all depends on how good their zombie plan is. Are they going to know what they're doing or are they going to try and scrounge off of you and slow your group down? If they don't even give you an answer straight away of location, defensive method and weapons, then walk away and never look back.
You understand that you're sometimes being irrational, but shows like The Walking Dead have prepared you in ways that you would have never considered before, and you're grateful for your conscientious attitude and note taking during every season. People might think that you're being silly but stranger things have happened; Katie Hopkins still gets airtime, and if that can happen, then walkers can happen.
So do as Scar sings and always be prepared.
10. Don't Keep Zombies As Pets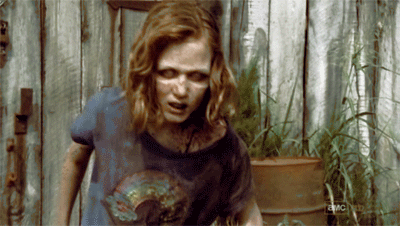 Unless you're willing to rip off their jaws and arms and have them on leashes for the rest of your life, they're never going to become entirely domesticated; they'll always want to eat you.
If you have a spare barn kicking about, perhaps it's better to be used as a shelter or as a space dedicated to storing supplies as opposed to keeping a bunch of dead people as pets. Plus, that way, you get to eat the chickens instead.
9. You'll Need To Have Sex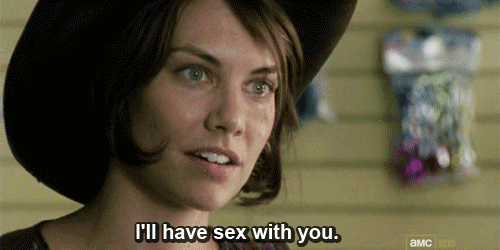 Not only will you want to have sex, but you'll need to.
You'll have the responsibility of carrying on the human race (even if we are all doomed). Although no one will envy you being pregnant throughout the apocalypse and then having to hush the child's cry when walkers approach.
But think about how much fun the trying for a baby will be; you'll have so much adrenaline anyway because you know that you could die at any given moment by a stray walker. Just enjoy it, if you can.
8. All Doors Are Evil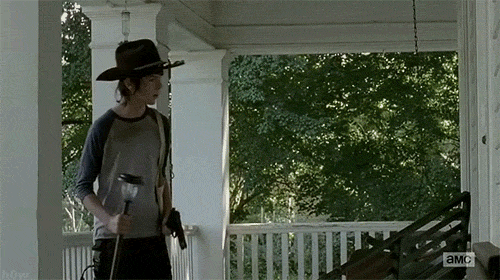 There's a 50/50 chance that there will be a walker behind the door. It's like a real life, deadly version of Takeshi's Castle. There are going to be times when you open a door and wish you hadn't, but then at least you'll know what lies ahead.
On a side note, at least learn how to break a door down properly – that'll come in handy at some point and save you from looking like a massive moron…
7. Zombies Are Always Creeping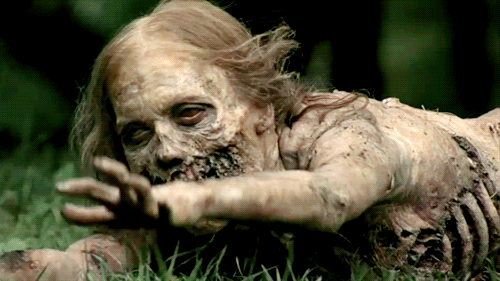 Thanks to the shockers from the show, you know to always be on guard and even though that sounds positively exhausting, it'll probably save your life.
Just expect very little sleep during the apocalypse. Although you'll be lucky if you have a pillow anyway. Yeah, life will be hard.
6. Enjoy The Little Things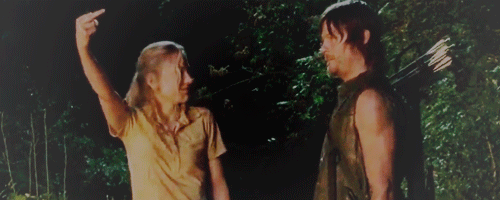 Even in a world where zombies don't exist, you should learn to appreciate the little things in life. However, in a future filled with walkers, those everyday things are going to turn into borderline erotic fantasies.
You're hoping that people will continue to make chocolate and fresh bread forever, even if walkers are trying to get in and eat them – there should be no excuse for those people not going to work. Also, enjoy waking up to your beloved partner every morning while you can, because, chances are one of you will die pretty soon.
5. Everyone Has A Weapon Of Choice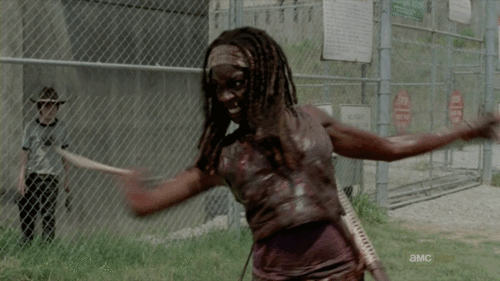 So you'll need one too if you're going to fit in and make yourself useful.
Even if you decide to use a tin opener (not recommended) then at least you'll have something that makes you feel a bit safer. That will probably be a very rare thing too, to feel safe again; so make sure you buy a machete now and learn how to use it.
And don't show off your mad skills in order to impress that girl you like, because she probably won't find it arousing watching you play with your sword by yourself.
4. You Need A Daryl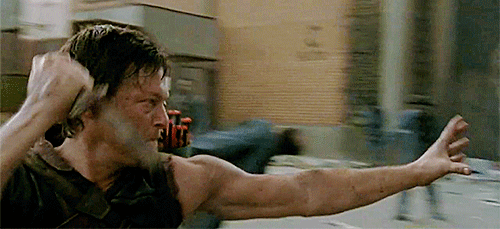 You'll need to make friends with someone who knows what to do in a stressful situation and is good at life; they have basic survival skills and because you hate the outdoors, you wouldn't even know how to put up a tent by yourself.
So you better start learning, or making friends with anyone who looks a bit like they know what they're doing with a dead ferret.
3. Don't Expect To Look 'First Date Ready' Anytime Soon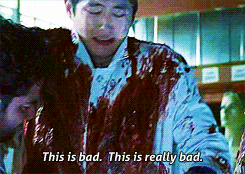 You're going to look disgusting, but so will everyone else so it'll be fine. Hopefully, you'll all get so used to being smelly together that you'll forget the taste of mint and won't even realise that morning breath is now just breath.
Although you're probably the type of person who would rather survive that care what they look like, you can guarantee that you'll get stuck with that guy who always talks about how they look. And then inevitably turns talking whining. You'll just need to remind them that you have your tin opener and you're not afraid to use it.
2. People Are Going To Die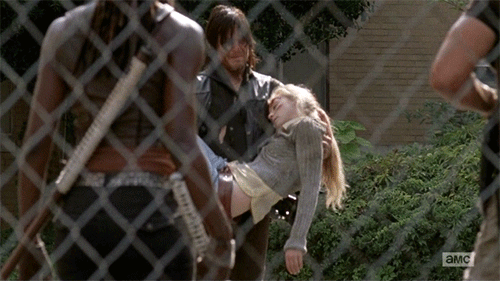 It's inevitable – we're all going to die anyway. But some will die more horrific deaths than others.
You are literally going to be surrounded by death and decay every day and even though the colour will look like it's faded from the world, you can take some solace in the fact that you'll never be as annoying as Carl.
And then you'll die. Sorry.
1. Be More Wary Of The Living
The biggest lesson that The Walking Dead has given for you is just how far human beings will go in order to survive. In an attempt to survive in a world surrounded by the dead, most people will become desensitised and dehumanised to the world and to others. So make sure you have your three questions and your tin opener ready, because, chances are, you're going to have to kill or be killed.