ARE ANDREA'S DAYS NUMBERED?
Laurie Holden
has suggested that her
Walking Dead
character Andrea could die before the end of season three.
The Walking Dead
's latest episodes have chronicled Andrea being torn between The Governor (David Morrissey) and Rick's (Andrew Lincoln) group of survivors.
Holden recently admitted to
TV Guide
that Andrea will eventually have to answer for not choosing sides.
"She's walking on a tightrope, and it's very dangerous," Holden explained. "I don't think anybody is safe on this show, to be honest."
She then qualified that remark, saying: "The only person who's really safe is Carl [Chandler Riggs]. I know that people don't want to hear that, but it's true. There's going to be more major deaths before the end of the season and no one is safe."
Holden previously
defended Andrea's decision to stay in Woodbury
, despite learning of The Governor's deceptive ways.
"She's trying to figure out a way to save the people, not have any bloodshed and do so in a rational, peaceful way, just like Dale did with Randall in season two," she said.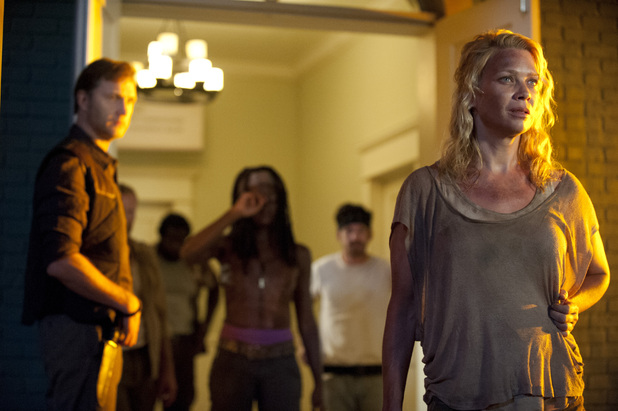 ~digitalspy.com